RACE CALENDAR
SOLARIS CUP 2021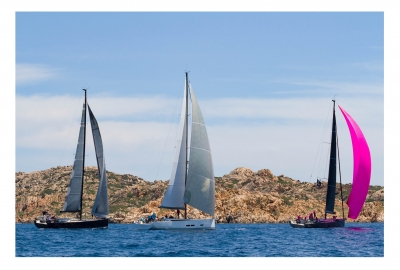 Race Secretariat
Nanni ONO
Telephone: +39 0789 34145
E-mail: infovela@ycpr.it
---
Press office
To contact the Press Office:
Telephone: +39 0789 34145
E-mail: press@ycpr.it
PRESS RELEASE OF THE 26/06/2021
SOLARIS CUP 2021: FIRST DAY OF RACE
Porto Rotondo, 26th of June 2021. First day of race for the Solaris Cup 2021.

This morning, as scheduled, in compliance with Covid-19 regulations, the fourty helmsmen and owners participated in the briefing, held by the patron of the event: Paolo Buonvicini.

At 12:00 with a wind coming from the east, north-east between 8 and 10 knots the boats showed up on the starting line. After the start, the Gulf of Congianus was colored by the multicolored sails.

Beyond owned by the YCPR Member Luigi Grandi hosted the YCPR Team and its sailing instructor Camillo Zucconi and the Team Triton.
Provisional Results Day One
I°: Mistral Gagnant - Marco Ferrero
II°: Team 42 - Daniel Segalovicz
III°: Tango - Christian Kilger - YCPR Member

Tomorrow morning second day of race: the warming signal of the first scheduled race will be given at 11:00 am

Fair winds to all!
---
Other press releases
---