RACE CALENDAR
SOLARIS CUP 2021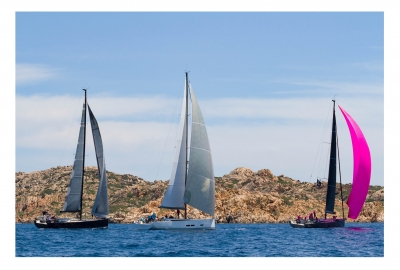 Race Secretariat
Nanni ONO
Telephone: +39 0789 34145
E-mail: infovela@ycpr.it
---
Press office
To contact the Press Office:
Telephone: +39 0789 34145
E-mail: press@ycpr.it
PRESS RELEASE OF THE 24/06/2021
SOLARIS DAYS & SOLARIS CUP 2021 ARE ON!
Porto Rotondo, 24th June 2021. After racing was cancelled in the Solaris Days & Solaris Cup 2020 due to the Covid-19, the Solaris Days & Solaris Cup open the Yacht Club Porto Rotondo's sailing sporting season in Porto Rotondo.

The Solaris Days & Solaris Cup, this year in its 7th edition and organised with the support of Solaris Yacht and B - Yacht Service Club, host the largest Solaris fleet gathered on the quays of Marina di Porto Rotondo: ranging from 360D to 80 metres in length, the 50 sailing yachts and about 300 sailors from Austria, Belgio, France, Germany, Gibilterra, United Kingdom, Italy, Malta and Switzerland partecipating totalling a record. Saturday and Sunday owners and crew will be ready for race on the stunning blue waters just near Mortorio and a heated battle is insured.

YCPR Members will join the race: Doug owned Paolo Buonvicini a Solaris 62',Tango owned by Christian Kilger and overall winner of the 6th Solaris Cup, Mandalay owned by Ambos Bjoern, Lianne owned by Marcos Fernandez Fermoselle and Beyond owned by Luigi Grandi. 'We are delighted to host again in Porto Rotondo the all Solaris Family' commented YCPR President, Luigi Alberto Amico.

During the Solaris Days, the Solaris Power 44 Open and the Solaris Power 48 Lobster will be introduced as well.

In addition to the top-class racing, the Solaris Days & Solaris Cup also play host an exclusive social program which included the Owners' Dinner, organised on 23.06. by Fino Beach at the YCPR Clubhouse.
The Yacht Club Porto Rotondo wishes fair winds and good time in Porto Rotondo to Owners and to the Solaris Family!
---
Other press releases
---